PNM Commitment to the Environment
As a part of New Mexico for more than 100 years, PNM is committed to taking care of the people who live and work here and to the responsible use and protection of our natural resources. PNM is transitioning the electricity we provide you to 100% carbon-free energy sources. PNM was the first investor-owned utility in the United States to commit to produce zero carbon energy. Transforming our power resources is one of our four key initiatives to provide environmentally responsible power: 1. Transition traditional power resource to 100% carbon-free resources 2. Prepare our electric grid for growing renewable energy resource as cost-effectively as possible 3. Continue to develop and implement strategies that place the highest value on reliable and affordable power 4. Increase energy efficiency participation by our customers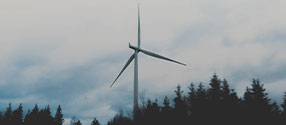 Our Energy Sources
With more than 1 million solar panels (and growing) installed across the state, PNM is the number-one provider of renewable energy to New Mexicans. Each year our wind, solar, and geothermal resources generate the power used by more than 174,000 average homes.
To ensure safe, reliable and affordable service for our customers, we employ a diverse mix of resources in addition to renewables, including natural gas, nuclear power and coal. Because of our dedication to cleaner energy, we never stop working to make sure these resources are provided in the most environmentally friendly way possible. You can view in real-time the percentage of renewable energy we are using on our system. This is the amount of energy generated by resources such as sun, wind, and geothermal.
See the renewable energy number
Get Involved
Preserving our environment takes the dedication of everyone. That's why we have multiple ways for our customers to get involved.