1 / 5
2 / 5
3 / 5
4 / 5
5 / 5
We're hiring for a range of positions, including meter readers, customer experience advisors, engineers, and many others.
VIEW OPEN POSITIONS
You can count on people counting on you.
At PNM, you will: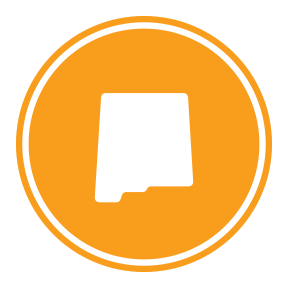 Be part of New Mexico's largest electricity provider.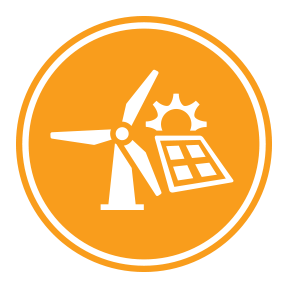 Transform our energy grid to carbon-free energy.
Contribute to powering nearly 550,000 homes and businesses.
Make an impact in your local community.
Featured Positions
Take the next step to a more meaningful career.
Employee Benefits
At PNM Resources, our compensation and benefits are competitive, designed to meet the varied wants and needs of our employees and cultivate a work environment that encourages personal and professional growth.
Most benefits are effective the first of the month following date of hire.
Total Rewards:
Competitive base salary/hourly rate
Bonus opportunities for all employees (not subject to collective bargaining agreements) including stock grants for certain key leaders
401(k) with employee match, plus age-based company contribution, all with a wide array of investment funds, including a company stock investment fund
Paid time off
Employee Assistance Program
Alight Benefit Advocacy
Medical/RX

Choice of PPO or CCP plans
Blue Cross Blue Shield of NM and Presbyterian (for New Mexico Residents)

Dental Plan through Delta Dental NM
Vision

Choice of Basic or Enhanced Plan through VSP

Health Savings Account (HSA)

Annual employer contribution for CCP plan members

Flexible Spending Accounts for Medical and Dependent Care
Short and Long Term Disability
Basic, Supplemental Life, AD&D
Discounted Gym Memberships (many facilities have onsite gyms)
Wellness Program with the opportunity to reduce your medical premiums annually
8-Hours annual time off for volunteering
Volunteer grants for volunteer time
Service Day for Volunteering
Employee Crisis Fund
The descriptions of PNM Resources' and its subsidiaries' benefits presented here summarize the highlights of the plans. If any statement here, or in any other communication, conflicts with applicable plan documents, the documents will govern. PNM Resources and its subsidiaries reserve the right to amend or terminate any of its employee benefit plans at any time and without notice.
Workforce Diversity, Equity, and Inclusion
At PNM Resources, we value the diversity of our workforce and actively seek opportunities for incorporating Diversity, Equity and Inclusion (DEI) within our family of companies. We believe a diverse workforce enriches our environment and helps us better meet the needs of our employees, customers and shareholders.
We remain committed to attracting and sustaining a diverse workforce and retaining high-performing employees who work collaboratively to carry out the Company's purpose.
As a Company, we are taking steps to ensure that our employee population represents the communities that we serve. Our focus on these efforts has become clearer with the development of a DEI strategy, with a foundation built by these guiding principles:
Cultivate a productive and engaging workplace culture that encourages collaboration, flexibility, and fairness to enable individuals to contribute to their full potential.
Develop systems to equip leaders with the ability to manage diversity, be accountable, measure and refine based on data and results, and institutionalize a culture of inclusion.
Assess and support diverse internal talent to sustain a high-performance organization that meets its strategic and operational goals and objectives.
Attract and retain diverse talent drawn from all segments of our society to create a sustainable organization contributing to strategic and operational goals and objectives.
Our DEI vision is to build a sustainably diverse, empathetic, supportive, and equitable workforce. It is through our culture, individual beliefs, and experiences that collective diversity of thought is put into action.
To further our commitment to diversity, PNM Resources enacted our Human Rights Policy.
PNM Resources, Inc. Human Rights Statement
PURPOSE
PNM Resources is committed to ethical conduct and legal compliance. Employees, officers, members of our PNM Resources Board of Directors and all other Company agents and representatives are expected to uphold our Standards by observing both the letter and spirit of the law and applicable Company policies in every transaction.
SCOPE
Commitments:
PNM Resources supports the principles identified in the United Nations Universal Declaration of Human Rights and the United Nations Guiding Principles on Business and Human Rights. The Company's policies and practices reflect a commitment to and respect for human rights.
Workforce:
We are committed to always doing business in an ethical, open and transparent manner. The PNM Resources code of conduct, Do the Right Thing, is grounded in our core values of safety, caring and personal integrity and honest communications. These values guide the way as we strive for continuous improvement in:
Protecting the health and safety of others and ourselves.
Doing the right thing and keeping our word.
Protecting our assets and natural resources.
Providing environmentally responsible energy to our customers.
Taking personal accountability for ourselves and our company.
Finding better ways to conduct our business.
Helping each other succeed.
We understand the value of diversity in our workforce and actively seek opportunities for incorporating diversity within the Company. A diverse workforce enriches our environment and assists our company in meeting the needs of our employees, customers, and shareholders.
Training is an important part of effective human rights practices. We therefore undertake efforts to build awareness about our human rights policies and procedures and report on progress in our sustainability report.
Communities and Stakeholders:
Building trust with our communities and our obligations to the environment are addressed in Do the Right Thing, our Code of Business Conduct.
Suppliers and Partners:
In our RFP process, PNM Resources states "Our company values business diversity and encourages the development and inclusion of small and disadvantaged enterprises where practicable". PNM Resources participates in diverse supplier forums and encourage those businesses to register with our company. Annual internal targets are set based on the percentage of diversity spend compared to sourceable spend with each of the diverse categories as established by the U.S. Federal Government and the company measures and publishes performance.
We are committed to ensuring high environmental, safety and social standards and engage suppliers that support those efforts.
Safety:
Safety is a core value, which provides the foundational framework upon which the overall success of our company solidly stands. Safety is the backbone of our company culture, and we continually take steps that move us closer to obtaining our goal of creating a zero-injury environment. We are committed to providing a safe and healthy workplace and complying with applicable safety and health laws, regulations, and internal requirements.
Educational Assistance Program
PNM Resources supports and encourages career development and continuing education through the Educational Assistance Program. Improving knowledge and bringing additional skills to our workplaces through education allows opportunities for employee growth and self-actualization and strengthens our entire workforce.
Full-time employees pursuing an undergraduate or graduate degree from a nationally accredited institution are eligible to receive up to $5,250 per calendar year for tuition, books and some fees.
The company also assists full-time employees with tuition, books and some fees for non-degree related courses, including certifications, licenses and audited classes.
Questions or problems, email: careers@pnmresources.com
Equal Employment Opportunity
PNM Resources and its subsidiaries provide reasonable accommodations to applicants with disabilities. If you are interested in applying for employment with PNM Resources or its subsidiaries and need special assistance or an accommodation to use our website or to apply for a position, please contact the HR ADA Analyst (505) 241-4627.
E-Verify
Federal law requires all employers to verify the identity and employment eligibility of all persons hired to work in the United States. Because of this requirement, PNM Resources and its subsidiaries participate in the E-Verify program with the Department of Homeland Security and the Social Security Administration.
PNM Resources and its subsidiaries only accept resumes in response to career opportunities advertised on our website. Please do not forward resumes to PNM Resources employees or any company locations or email addresses. Resumes submitted in this manner will not be accepted. The career listings are for PNM Resources and its subsidiaries, PNM and TNMP. All positions are in New Mexico or Texas.
Accessibility Statement
PNM Resources endeavors to make the Careers page accessible to all users. If you would like to contact us regarding the accessibility of our website or need assistance completing the application process, please contact the HR ADA Analyst (505) 241-4627.
IMPORTANT NOTE: These options are reserved for use by individuals with disabilities. Information received via these options will be routed to specialists who will provide appropriate assistance to these individuals to ensure that their data is entered into the PNM Resources online application. These specialists will not have access to existing profiles in the PNM Resources online application process. Requests will be kept confidential and shared strictly on a need-to-know basis only. Reasonable accommodation determination is made on a case-by-case basis.
The Affirmative Action Plan (AAP) for veterans and individuals with disabilities is available for review at the corporate HR office during normal business hours.
Contact us
Mail your resume and/or letter of interest including the specific job title and job opening number to:
Human Resources Department
414 Silver Ave., SW-MS 0705
Albuquerque, NM 87102
505-241-4627
careers@pnmresources.com
PLEASE READ Any legitimate job-related e-mails from PNM Resources, PNM or TNMP will come from a pnmresources.com, pnm.com, or tnmp.com domain. Please do not respond to any emails allegedly representing PNM Resources from alternate domains, such as gmail.com.