Energy Efficiency Rebate & Discount Programs for Income Qualified Customers
Helping our customers save money by becoming more energy efficient is an important part of what we do every day. That's why we want to make sure you know about all the PNM energy conservation programs that are available to you if you are experiencing financially challenging times. There are always ways to save energy and, by doing so, it helps put money back in your wallet instead of paying higher electric bills. Make sure your home is running as efficiently as possible so you can focus on more important things. Our PNM Energy Efficiency programs give you a variety of rebates and instant discounts for several products and appliances. You may even qualify for free products and appliances.
---
PNM Easy Savings Kit
Receive free energy-saving products for your home through the PNM Easy Savings Kit program. Get started by following a few quick and easy steps to qualify. You can choose from a variety of LED light bulbs or advanced power strips for your home. In order to receive your box of free products, you must meet certain income eligibility requirements.
Call 888-290-9337 or go online to order your kit today.
---
PNM Home Energy Checkup
With a free PNM Home Energy Checkup, an Energy Specialist will meet with you virtually or in your home to provide you with a custom home energy report. They will give you energy-saving products, and will let you know what other rebates that you may qualify for to save even more energy and money. You¿ll also learn ways to become more energy efficient, so you will see the savings on your energy bill. The PNM Home Energy Checkup includes the installation of these energy saving items and is free to income-qualified customers. You may also qualify for free refrigerator replacement after completing the assessment and a free installation of a smart thermostat if you have an HVAC system.
Call 855-775-6491 or go online to schedule your appointment
---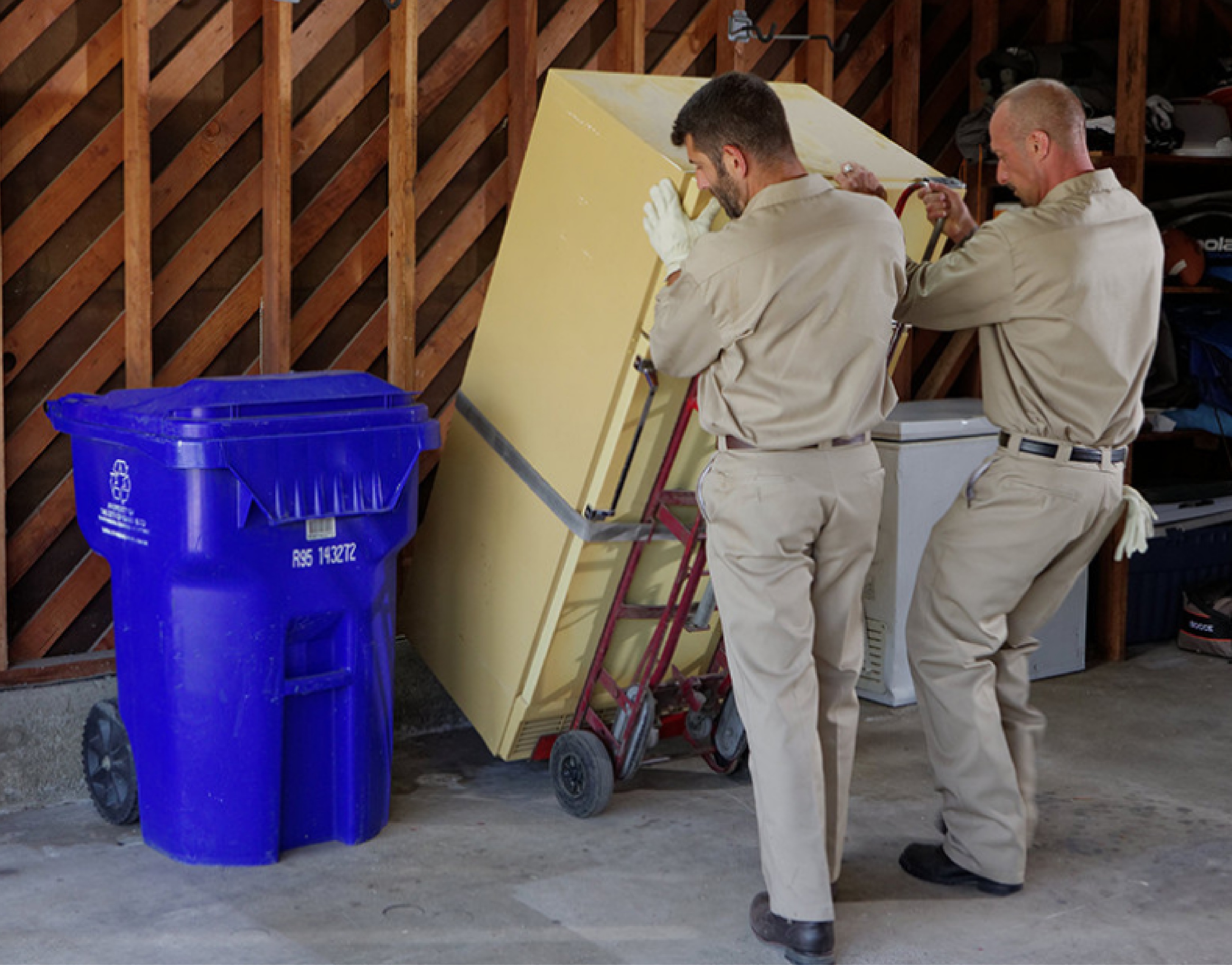 Refrigerator and Freezer Recycling
Your old refrigerator or freezer could be using 20 percent of your home¿s electricity causing you to pay a higher energy bill. Recycle your old working refrigerator or freezer and get a $75 rebate. PNM will pick up the unit at no cost, recycle it responsibly so it doesn't end up in a landfill, and we will send you a check for $75 in about four to six weeks.
Call 1-877-838-1139 or go online to schedule your appointment.
---
Home Weatherization Assistance
Get help lowering your bill through the New Mexico Mortgage Finance Authority (MFA). They provide income-qualified customers with free installation of energy-saving products for your home which will help you lower your energy bill.
Visit the Home Weatherization Assistance page to apply.
---
Other savings & discount programs
PNM Power Saver
If you have refrigerated air conditioning or a heat pump, you can help conserve energy through the PNM Power Saver program. You will get a $25 check as a sign-up bonus and another $25 check for each season you participate in the program. Choose a free Wi-Fi enabled thermostat, an outdoor switch connected to your refrigerated air conditioning unit, or activate your own Wi-Fi thermostat. During select summer weekday afternoons when demand soars, we will remotely cycle your unit to reduce energy demand. Learn more about what types of thermostats are eligible.
Call 1-866-471-7906 or go here for more information and to sign up.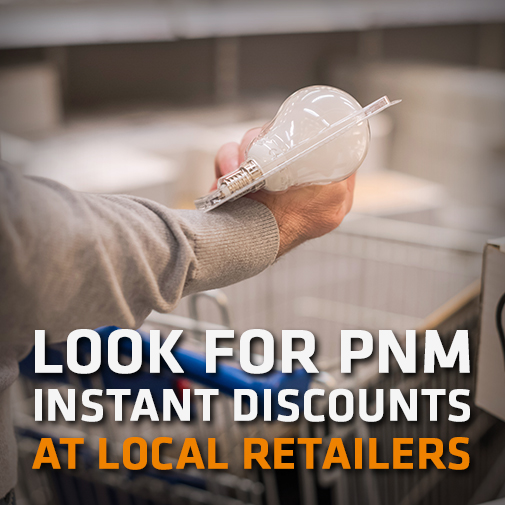 PNM Instant Discounts
When you buy select ENERGY STAR® qualified energy-efficient products at participating retailers, PNM gives you instant discounts at the register. There are several products that you use around your home that qualify for the instant in-store discount. Just go to any participating retailer and look for the PNM logo on select energy-saving products to receive the instant savings discount at the register.
Go here for product information.
Appliance Online & Mail-In Rebates
If you need to buy a new washer & dryer, refrigerator, freezer, or dishwasher there are a couple of ways for you to get a rebate on ENERGY STAR® certified, energy-efficient appliances. We offer several instant rebates, and online and mail-in rebates for you to take advantage of. Check with us first to see which appliances qualify for great rebates.
Download the Energy Efficiency Program brochure
Energy efficiency program appointments and rebates are on a first-come, first-served, basis and are for a limited time only. If a program reaches its maximum capacity for the year, it will be discontinued until the next calendar year.
---
Income Qualifications
To meet the requirements of an income-qualified candidate, the current income in your household must be within the following net income guidelines:
Household size of 1 person = $1,610 monthly household income
Household size of 2 persons = $2,178monthly household income
Household size of 3 persons = $2,745 monthly household income
Household size of 4 persons = $3,313 monthly household income
Household size of 5 persons = $3,380 monthly household income
Household size of 6 persons = $4,448 monthly household income
Household size of 7 persons = $5,015 monthly household income
Household size of 8 persons = $5,583 monthly household income
---
Need More Help?
At PNM we have other ways to help you if you are facing financial difficulties. These programs are available to you.
PNM income-qualified customers who are facing a financial emergency can receive a grant to help pay part or all of a past-due PNM bill. Our Good Neighbor Fund, funded through the generosity of our employees, shareholders and customers, was established to help those in need.
If you are facing a past-due balance on your PNM bill, PNM can help you with ways to get current on your bill. The application process is easy. Just apply online by selecting the type of application you are submitting, answer a few questions, and we will do the rest.
Updated Feb. 23, 2022