Climate Change
As New Mexicans, we see first-hand the impacts of climate change in our environment. PNM has a long history of advocating for climate change policies that seek to reverse and mitigate the effects of climate change. PNM was first in the nation among investor-owned utilities to set an ambitious 100% carbon-free goal.
We are taking action to protect our environment and conserve our natural resources while building a clean, secure and sustainable energy future. We have made, and continue to make, significant investments to reduce the environmental impact of delivering power while minimizing the cost to our customers.
A Path to Carbon-Free Power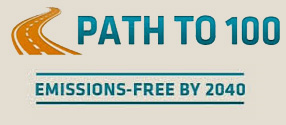 Did you know...
PNM plans to exit all coal generation by the end of 2024, seven years earlier than previously planned?
At PNM, we plan to attain our goal of 100% carbon-free electricity generation ahead of New Mexico's carbon-free mandate?
The Energy Transition Act (ETA), passed in the 2019 New Mexico legislative session, introduces a mandate of 100% carbon-free energy by 2045 and sets an aggressive new Renewable Portfolio Standard (RPS), requiring investor-owned utilities to achieve 40% renewable energy by 2025, 50% by 2030 and 80% by 2040, while also protecting customers and workers in the transition to clean energy.
Our resource planning at PNM will achieve dramatic reductions in carbon emissions and lead us to a clean portfolio of electricity generation.
Climate Change Report
PNM actively advocates for sound climate policy on its own and through alliances, including the Edison Electric Institute, Electric Power Research Institute and other groups that advance clean energy policies and/or technologies. Learn more about the steps we have taken to protect our environment and conserve our natural resources while providing cleaner, more sustainable energy: Climate Change Report.