PNM Power Up Grants
Supporting vibrant communities throughout New Mexico
The PNM Resources Foundation is excited to support your endeavors through three competitive grant opportunities in 2019.
These grants will be focused on each of our three impact areas – education, economic vitality and environmental stewardship. Timing for these grants will be spaced throughout the year. See below for details on each grant opportunity.
PNM Power Up Education Grants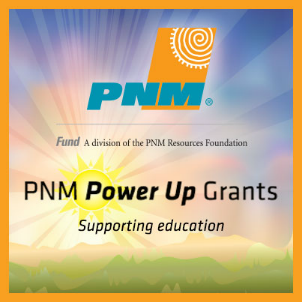 The Education grant will be open from March 15, 2019 through April 5, 2019. We are targeting having awards by June. Grant awards will range from $5,000 - $15,000 for programs supporting STEM education for students.
PNM Power Up Economic Vitality Grants

The Economic Vitality grant application is slated for June 14, 2019 through July, 1, 2019. Awards should be determined in August. Grant awards will range from $10,000 - $50,000 for programs that support creating and sustaining jobs in New Mexico, and job or skills training.
PNM Reduce Your Use Grants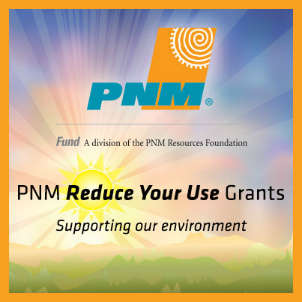 Finally, we plan to finish the year with the popular Reduce Your Use grant. This grant will have a rolling application open September 13, 2019. Applications will close once all funds are distributed. Maximum grant amount is $5,000 per organization. Start planning now for the energy saving improvements your organization needs!
With this new approach, the PNM Resources Foundation asks that nonprofit organizations only submit one application for the grants for which they qualify. We ask that fiscal agents prescreen applications and submit no more than 3 grants as the sponsor.
If you have any questions, please don't hesitate to contact Kathleen Larese (director) kathleen.larese@pnmresources.com or Becky Teague (board president) becky.teague@pnmresources.com.
Thanks so much for what you do for our community! Keep up the great work!
Grant Proposals Requirements
In order to be considered, grant proposals must:
Describe the project, community need and transformation that will result from the project
Demonstrate collaboration and engagement of community members, volunteers, partners and stakeholders
Include measurable goals, a budget and a timeline
Include detailed plans for maintenance and sustainability
Describe how the PNM Fund will be recognized, including media and outreach plans.
Organizations must be inside the PNM service territory or communities where the company has business interests.
Ineligible Organizations
The following types of organizations cannot apply for a PNM Power Up Grant:
Sectarian or religious programs for religious purposes
Veterans, labor and political organizations or campaigns
Organizations that are not registered with the appropriate state registration agency (New Mexico Attorney General, IRS) or are not in good standing with the registration body
Organizations that limit membership and services based on race, religion, color, creed, sex, sexual orientation, age or national origin
Organizations without current or active IRS 501(c)(3) status
See examples of successful national community projects and get additional resources.