PNM Special Logos Celebrate Diversity, Equity and Inclusion
We are proud to launch a series of special logos that celebrate and recognize the diversity of our communities and team members. We believe a diverse workforce enriches our environment and helps us better meet the needs of our customers and employees. We value the diversity of our teams and are actively seeking ways to incorporate diversity within our company.
Our employees: 53% minority, 28% women, 8% veterans, 14% disabled.
Our Board of Directors: 44% women and 22% minorities
Our Executive Team: 40% women, 20% minorities
Our CEO: Pat Vincent-Collawn

First woman to lead PNM Resources, PNM's parent company
First woman to Chair the Edison Electric Institute board, the country's oldest and largest electric company trade association, representing electric companies across the world and within all 50 states which provide electricity for about 235 million Americans and support more than 7 million jobs across the United States.
First to lead an industry-wide diversity and inclusion forum which directly contributed to the development of a formal Diversity and Inclusion Commitment.
Christmas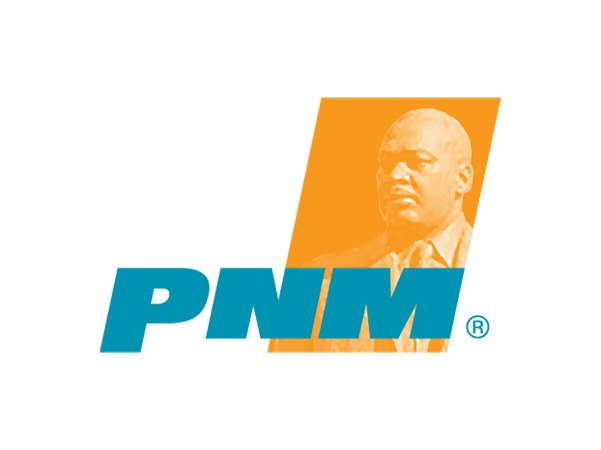 Martin Luther King Jr.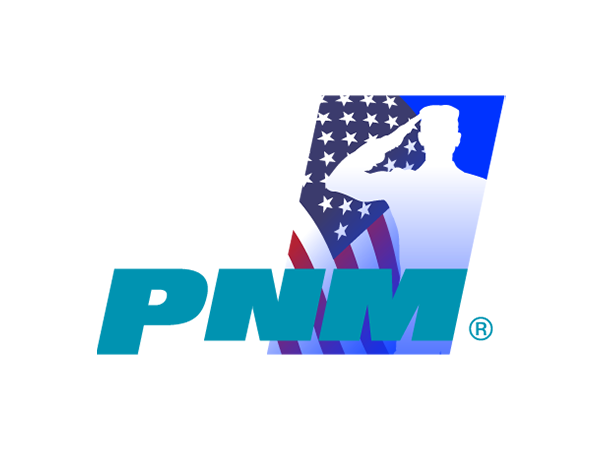 Veteran's Day
PNM Annual Day of Service
Hispanic Heritage Month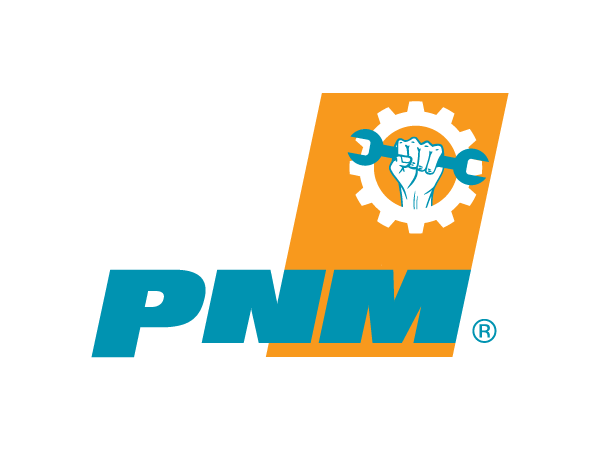 Labor Day
Zozobra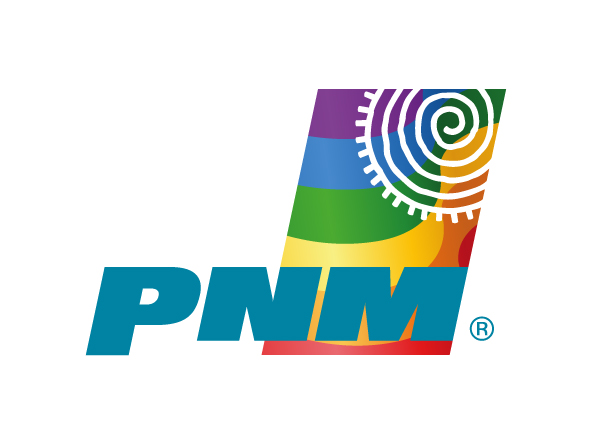 Pride
Juneteenth
Women's History Month
Indigenous People Day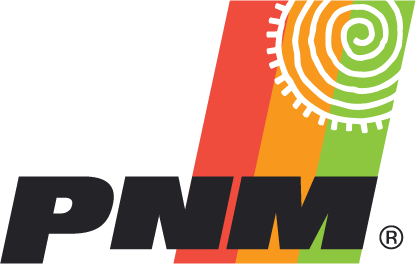 Black History Month
Earth Day
Asia Pacific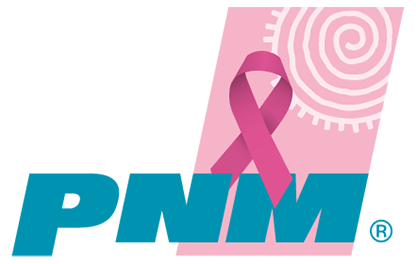 Breast Cancer Awareness
Corporate Giving
PNM has been serving New Mexico since 1917, from supporting professorships at UNM and NMSU to weatherizing homes for low-income elderly. PNM and our employees make a personal commitment to New Mexico.
As the state's largest investor-owned utility, we embrace the opportunity to be actively involved in the communities we serve. PNM's community support and involvement are broadly focused on the following areas:
Helping to educate the people of our state
Preserving and enhancing our environment
Helping our customers use energy more efficiently and safely
Promoting the economic vitality of our communities
Supporting the interests and engagement of our employees through the PNM Community Crew.
PNM is proud to help support programs and organizations that assist in enriching the quality of life for the people in our state. We support projects such as the Albuquerque Biopark's PNM Butterfly Pavilion, the Solar Fiesta, the Carlsbad Community Playground and San Juan College power plant operator training program.
PNM and the PNM Resources Foundation assist communities in New Mexico each year, contributing nearly $2 million to nonprofit community organizations.
PNM helps bring sustainable water to Navajo families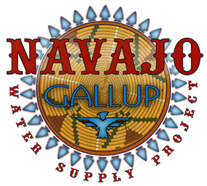 Ground water levels for the City of Gallup and surrounding Navajo communities have dropped approximately 200 feet over the past 10 years.
More than 40 percent of Navajo Nation households rely on hauling water to meet their daily needs. In some areas, there is zero access to groundwater or any running water.
This month marks an important time when PNM hands over the virtual keys that will provide critical water infrastructure to the Navajo people.
The San Juan Generating Station, which used water to produce electricity, provided energy to homes and businesses across New Mexico while adding economic support to this region.
Decades later, as PNM led the closure of the power plant, we committed that our step out of coal was not a step out of surrounding communities. PNM is grateful to the state's Energy Transition Act that we were able to provide economic support to our San Juan employees, 27 percent of whom were Navajo, the coal mine employees, 50 percent of whom were Navajo, and funding for economic development and Indian Affairs.
Transferring our critical water infrastructure helps deliver water to meet the current and future demands of more than 43 Navajo Nation chapters and the City of Gallup. By transferring our existing infrastructure, these chapters avoid the construction of a new water intake system in a less ideal area of the river, saving millions of dollars.
This project secures a sustainable water supply to meet the future population needs of a quarter of a million people in these communities. Access to clean and sufficient water is essential in life, and PNM is proud to be a part of this resounding solution. Visit USBR.gov/uc/progact/navajo-gallup for more information.
PNM helps connect Navajo families to the power grid for the first time through Light Up Navajo
PNM line crews recently traveled to the greater Shiprock, New Mexico area and in tribal communities located in Arizona and Utah volunteering in a nationwide utility collaboration project called Light Up Navajo. The Navajo Nation is the largest Native American territory, yet more than 14,000 families do not have electricity. The Navajo Nation, American Public Power Association, and the Navajo Tribal Utility Authority (NTUA), launched the Light Up Navajo project in 2019 to energize homes that have never had power and PNM crews are joining efforts again this year for this critical project.

Imagine life without electricity. Without any lights, cooling, microwaves, television, without computers, or cell phones. Picture life where refrigerators do not exist because there is no electric power. For approximately 14,000 families on the Navajo Nation, this is reality. The Light Up Navajo project is helping to change that for families throughout the region.
PNM was one of the electric utility companies in the country that proudly participated in this life-changing project, including utilities from Arkansas, Arizona, Delaware, California, Connecticut, North Carolina, New Mexico, Ohio, Texas, Utah, and Washington D.C.
This year, the 11-week Light Up Navajo initiative worked to connect 300 homes on the Navajo Nation to the electric grid for the first time. Eight journeyman linemen represented PNM, worked alongside NTUA crews, and other utility volunteer linemen, to construct and install new power poles and run new distribution lines to energize existing homes that have never had electricity. Since the Light Up Navajo project started in 2019, approximately 7,000 family homes have been connected to the power grid.
Families, like the one pictured here, have been overwhelmed by the support, sharing countless stories of appreciation. Some of the sentiments shared with PNM included, "Electricity to us means, for the very first time, we can turn on a light switch, make a pot of coffee without building a fire, and can refrigerate our food."

"For us, it is a rare and emotional experience to witness with the family when we turn on the power to their home for the very first time," said Clay Moronaga, PNM journeyman lineman who volunteered for Light Up Navajo this year. "It is incredible to see this transformative experience that not only improves quality of life for families living on the Navajo Nation but also provides a sense of dignity and empowerment."

"It is our collective responsibility to ensure that everyone have access to these essential amenities, regardless of their geographical location or socioeconomic status," said Cathy Newby, PNM Director of Tribal Government and Customer Relations. "I am immensely proud of our PNM crews for connecting so many Navajo families to the electric grid for the first time. Their technical skills have forever improved so many lives."

The Light Up Navajo project represents an unprecedented partnership between the Navajo Tribal Utility Authority, which is a tribal utility company, and the American Public Power Association (APPA), which is the service organization for more than two thousand utility companies in the United States and the Navajo Nation.

"Collaboration between electric utility companies across the country is critical in addressing the pressing issue of electrification in our tribal communities," said Navajo Nation President, Buu Nygren. "By working together, we can ensure that families on the Navajo Nation, who have never had access to electricity before, are finally connected to the grid. It is imperative that we continue building partnerships and prioritize the needs of our people to achieve this vital goal."

The 2019 Light Up Navajo pilot project inspired nationwide utility participation that has continued to forever change the lives of Navajo families.