Recognizing Employee Volunteerism
PNM employees have a long history of donating their time, talents and money in the communities where they live and work. We are proud to recognize these contributions each year with Volunteer Excellence Awards. Each year, PNM supports communities across New Mexico through more than 700 employees volunteering in company supported or individual community events, including our annual Day of Service. Our employees also donate thousands of dollars to the United Way programs across the entire state of New Mexico annually.
Volunteer Excellence Awards
Volunteer Excellence Awards recognize employees who volunteer their personal time in the community. Employees are nominated by the nonprofits they worked with during the year. Two employees were recognized in New Mexico for 2017, and a $1,000 donation was made in their honor to the nominating nonprofit.
2017 Award Winners - A New Century of Service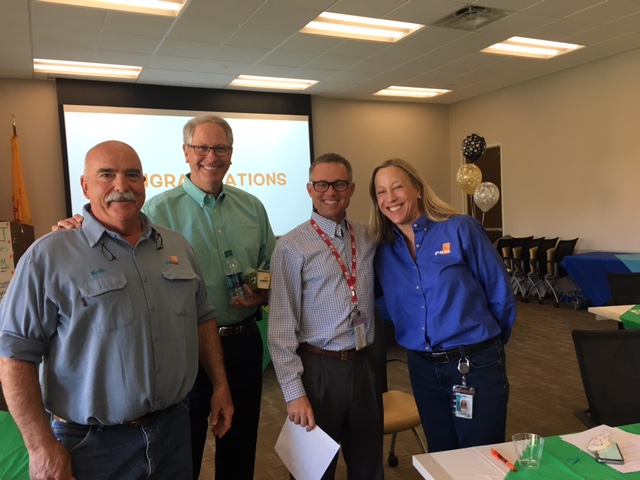 Keith Burks
United Way of Santa Fe County
Keith Burks has volunteered for 35 years with the United Way of Santa Fe County and he continues to organize PNM readers. Keith's passionate commitment to community and education is contagious. He even organized Santa Fe Electric Service Center employees to read with 1st, 2nd and 3rd graders.
Greg Theobald
East Mountain High School Foundation
Greg Theobald serves on the board of East Mountain High School. With Greg's help, the East Mountain High School is the only school in the state that registers every student to take the ACT and SAT. He spends many hours on the board as Treasurer andFinance Committee Chair and helps our "New Century of Kids" become better educated.