Officers
Pat Vincent-Collawn
Chairman, President and Chief Executive Officer
Pat Vincent-Collawn is Chairman, President and CEO of PNM Resources, the parent company for utilities PNM in New Mexico and TNMP in Texas.

Vincent-Collawn joined PNM Resources in 2007, as Utilities President. In 2008, she was named President and Chief Operating Officer, and in March 2010 became President and CEO of PNM Resources. The Board elected her Chairman in January 2012.

Prior to PNM Resources, Vincent-Collawn was at Xcel Energy where she was President and CEO of Public Service Company of Colorado. Previous to that, as Xcel's President of Customer and Field Operations, she oversaw transmission and distribution operations as well as customer service across 10 states. Vincent-Collawn also held management positions with Arizona Public Service, and outside the energy industry with Price Waterhouse and Quaker Oats.

On a national level, Vincent-Collawn is Chair of the Board of EPRI (Electric Power Research Institute) and past Chair of the Edison Electric Institute, the trade association that represents more than two hundred US investor-owned electric companies, as well as more than 60 international electricity providers.

Vincent-Collawn also serves on the boards of NEIL (Nuclear Electric Insurance Limited) and CTS Corporation (NYSE:CTS). She is a former member of the Economic Advisory Council for the Federal Reserve Bank of Kansas City.

Vincent-Collawn was appointed Chair of the New Mexico Partnership by Governor Susana Martinez in 2015. She is past Chair of the Greater Albuquerque Chamber of Commerce, and past Chair of both the United Way of Central New Mexico and the Kirtland Partnership Committee.

She holds a bachelor's degree in journalism (magna cum laude) from Drake University and an MBA from the Harvard Business School.
Chuck Eldred
Executive Vice President, Corporate Development and Finance
Chuck oversees the company's key strategic objectives. He has more than 30 years of experience in the utility industry.
Patrick Apodaca
Senior Vice President and General Counsel
Patrick joined the company in 2010. He is responsible for assuring the provision of high quality, efficient and effective legal services to all areas of the company. He also oversees corporate governance, human resources and environmental services.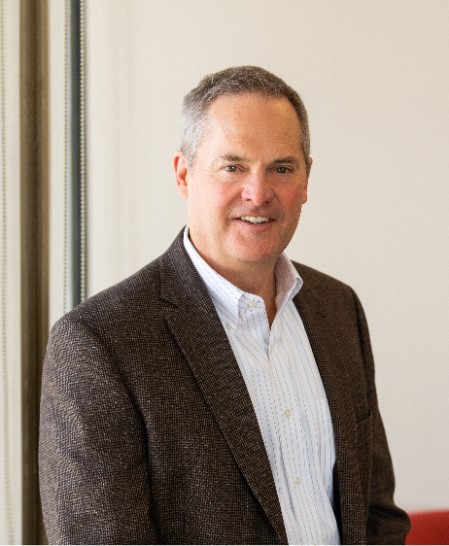 Ron Darnell
Senior Vice President, Public Policy
Ron is responsible for regulatory administration and government affairs, corporate communications and marketing, and community relations and stakeholder engagement. Ron has been with the company since 2008.
Chris Olson
Senior Vice President, Utility Operations
Chris joined the company in 2012 and has more than 32 years of experience in the power and energy industries. He is responsible for energy supply, transmission, distribution, customer service, customer programs, marketing, and key account management.
Don Tarry
Senior Vice President and Chief Financial Officer
Don Tarry joined PNM in 1996, with over 24 years of experience he oversees many critical areas of the company, including Corporate Financial Planning, Investor Relations, Budgeting, Tax, Treasury, and Controller functions. He had previously served as the Vice President, Controller and Treasurer and the Vice President, Customer Service and Chief Information Officer.
Lisa Eden
Vice President, Chief Information Officer
Lisa Eden is Vice President, Chief Information Officer for PNM Resources. With 20 years of experience in the utility industry, Lisa is responsible for overseeing the management and development of all business technology and security for PNM Resources, PNM and TNMP. She is also responsible for federal reliability standards compliance and critical infrastructure protection. Lisa joined PNM in 2001. She began her career in finance with Hanseatic Group, Inc. in 1992 after completing her Master of Business Administration degree from the University of New Mexico in 1992.
Tom Fallgren
Vice President, Generation
Tom Fallgren is Vice President of Generation. He joined the company in 2013 and has more than 36 years of experience in the electric power industry. Tom is responsible for the strategic direction and operation of the generating resources at PNM and oversees generation operations, maintenance, engineering, construction, fuel and power procurement, wholesale power marketing, and PNM integrated resource planning.
Todd Fridley
Vice President, New Mexico Operations
Todd joined the company in 2017 and has more than 30 years of experience in the electric power industry. He oversees the transmission and distribution areas at PNM with responsibilities for new customer service, customer and grid reliability, planning, engineering, operations, construction, project management, asset management and business planning.
Mike Mertz
Vice President and Treasurer
Mike joined the company in 2010. He oversees treasury for PNM Resources, PNM and TNMP.
Henry E. Monroy
Vice President and Corporate Controller
Henry oversees the corporate budgeting, tax and controller functions. He joined the company in 2003 and has more than 17 years of experience in the utility industry.
Julie Rowey
Vice President, Customer Service Operations
Julie is responsible for the entire customer operations lifecycle for PNM, including customer care, billing, credit, collections, renewables, customer programs, services and marketing. Julie drives the company's continuous focus on the customer by enhancing customers' experience at every touchpoint in person or digitally through technology.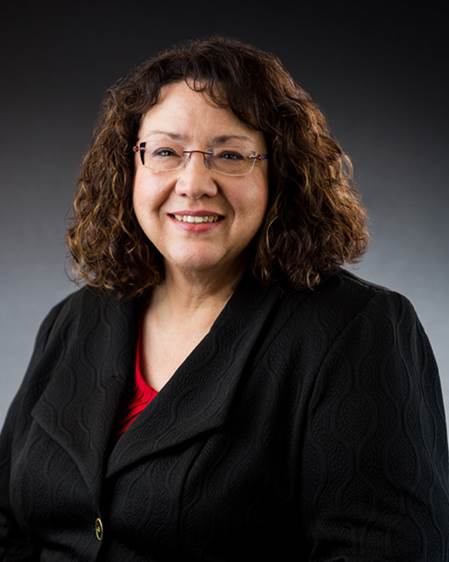 Becky Teague
Vice President, Human Resources
Becky joined the company in October, 1988. She is responsible for overseeing human resource strategy for the organization through employee and labor relations, compensation, benefits and workforce development. Becky also oversees corporate process improvement.