Pursuant to 17.9.568.11 NMAC and the New Mexico Public Regulation Commission's "Order Setting Deadline of January 1, 2024, For Compliance With IEEE 1547-2018 Standards" issued September 7, 2023, in Case No. 23-00203-UT, effective January 1, 2024, all applications for interconnection must specify advanced inverters compliant with IEEE 1547-2018 including proposed updates to existing systems.
×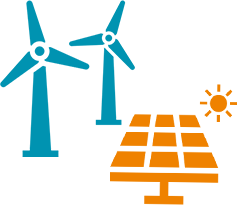 PNM Customer
Solar Energy Program
Program Overview
The PNM Customer Solar Energy Program helps our customers save money and support their commitment to renewable energy.
The PNM Customer Solar Energy Program is available to any PNM residential or business customer that installs a qualified solar energy system and has it interconnected to the PNM power grid.
The Program:
Applies to grid-tied solar PV systems and solar thermal electric technologies.
Limits maximum system size to 10 MWAC.
Does not offer incentives for solar water heaters and other solar-heated equipment.
The PNM Customer Solar Energy Program is not associated, aligned or a partner with any solar installer or contractor.
We do not maintain a "preferred provider" list.
Steps to Connect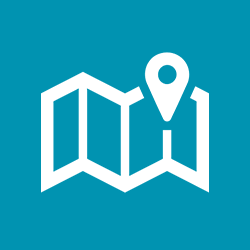 1
Availability
Check for Capacity Availability

Check the map now now to ensure that there is available capacity for renewables installations to be added.
2
Design
Design is Ready


Identify energy use.
Find a contractor.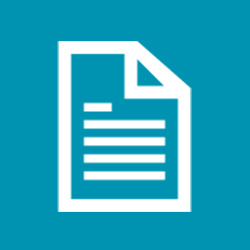 3
Apply
Complete & Submit Application

Complete application online. May be required to sign interconnection agreement.
4
Review
PNM
Reviews
Application

PNM reviews application package and performs technical analyses.
5
Construct
Construct Project


May be required to sign interconnection agreement. Installer performs renewable system installation.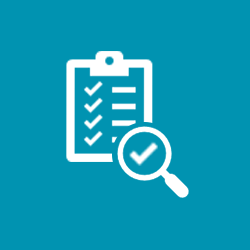 6
Inspect
Inspections
&
Approvals

Have City, County, or State inspect installed system. Installer to send image of approved permit tag to PNM.
7
Permission
to
Operate
Go Clean
Energy

PNM updates billing account, performs inspection, installs meter if required, and interconnects system to the utility grid.
Make a payment
Pay online from your bank account (no fee) or by credit/debit card (3% fee). You can also pay by check, however, please allow additional time for us to receive and process your payment.
Pay by Check
Application fees can be mailed or accepted in person.
By Mail
PNM Interconnection Department
414 Silver Ave. SW - ES10
Albuquerque, NM 87102
In Person
The Electric Service Center Office is located at 4201 Edith Blvd. NE, Albuquerque, NM 87107. It is open weekly Tuesday's and Thursday's from 7:30 AM to 3:30 PM. Cash not accepted at this location.
Solar Interconnection Aids
Before you begin your project: The various links below are intended to provide you and your contractor with the information you need to design and construct your new solar system and interconnect with PNM.
Frequently Asked Questions
Does PNM partner with solar companies?

PNM DOES NOT partner with solar companies to provide incentives, discounts, or rebates. Companies that are making such assertions are misrepresenting their relationship with PNM.
What do I need to know about going Solar?

There are many good websites to find out more about solar energy. Here are a few:
Should I sign a "Power of Attorney" with a Solar company?

You should never sign a "Power of Attorney" with any third-party to go solar.
Does PNM install or sell solar systems to the public?

PNM DOES NOT install or sell solar systems to the public. PNM does not employ door-to-door salesmen to promote renewable energy technologies or promote $0 solar systems. Companies that are making such assertions are misrepresenting PNM and are not authorized to utilize PNM materials as a sales tactic.
Should I lease or buy my solar system?

The New Mexico State Legislature passed a law that mandates companies who sell or lease private solar energy systems to be completely transparent with regards to the costs and obligations. View the bill that was signed into law. Also, it is important to keep in mind that: Most contracts - even those offering zero down - may have hidden costs and annual escalation clauses that will impact the overall cost of the system. These contracts will also specify what your obligations and liabilities are to the solar company, and they can vary significantly from company to company. Fine print may be hard on the eyes, but it can be devastating on the wallet if you do not make sure you've read everything. Some contracts stipulate that you refund your federal tax credit you receive to the installer in order to lock in a price or to realize the full total of the savings they propose. Read any contract or proposal carefully to see if this would apply to you.
Does Going Solar Mean You Are "Off the Grid"?

Solar systems without battery banks aren't able to produce the energy needed to power a home or business at night and on cloudy days with limited sunlight, . So even with solar, you may still need to rely on PNM for electricity. Also, some energy intensive units - like a refrigerated air conditioning system - may require more power than a solar system can provide to power on during hot summer days. Finally, because solar customers are still connected to the grid, they will also be affected by outages impacting their home or business.
Is Your Roof Ready for Solar?

Before purchasing or leasing a roof-installed solar system, you should verify the condition of your roof. A typical roof lasts approximately 20 years on average. If you don't know when your roof was installed or last repaired, it is a good idea to have it inspected by a professional prior to installing a solar system. You also need to find out from the solar company what happens if you need to repair your roof once your panels are installed and include the costs associated with removing your panels and reinstalling them in your financial analysis.
How does buying or leasing solar affect selling my home?

Do you think you will move in the next 20 years? If you sell your home and have purchased your solar system, it will likely be considered an asset that could increase the value of your home. On the other hand, if you have leased your system, the debt associated with the contract could be considered a liability. Depending on your lease agreement, you could be required to pay off the remainder of the lease to sell your home; leave the system behind, which requires the buyer assume the lease payments; or pay the leasing company to move your system. All of these options could have financial costs associated with them, so it is important to consider them as you consider your options.
What is the typical power usage for an average household?

Efficient homes can often be fully powered with a 2-4 kilowatt system, whereas typical homes may require a 4-6 kilowatt system
Can I use my landline to receive the authorization code?

No. Landlines cannot receive text messages. You will not receive a code, nor will you receive an error message that the code could not be sent. Please ensure that the number you select to receive your code is capable of receiving text messages.
Can I design my own solar system?

If you're a licensed electrician, you can perform the work yourself: review the technical requirements for a small system, 10 kW or less, grid-tied.
Who can prepare the application?

Most contractors are willing to prepare all of the application and even include the application fee in the overall bid. - Please keep in mind that you, as the interconnection customer, must sign the application; your contractor can not sign on your behalf. - Make sure your contractor is aware of the forms and information at www.pnm.com/solar/reference library
What happens after my application is submitted?

Once we receive your application, PNM will review it to make sure your proposed system meets all safety and regulatory requirements. PNM will notify you and your contractor if your application is complete or not. If incomplete, we will provide you with a list of what is missing. Your application will be held until we receive these items. You have nine months from the date you were notified your project passed the technical screening to complete the installation. When construction is complete, PNM will complete a technical screening of the project to make sure it meets requirements set by The New Mexico Interconnection Manual (.pdf) prior to interconnection.
Are RECs incentives still available?

No. The REC incentive program was discontinued by the PRC December 31, 2022.
If I have an existing REC agreement and want to expand or modify my system, does my REC agreement terminate?

Depends on the terms of your REC agreement. Please read your REC agreement to review your terms and conditions.
Does my REC agreement have an expiration date?

Yes. Please read your REC agreement for the termination date.
What if I can't find my REC agreement; how do I get a copy?

Contact PNM for a copy of your agreement.
Need Help?
Please call the PNM Solar Department at 505-241-2750 between the hours of 7:30 am - 3:30 pm Monday through Friday or email us at SolarPV@pnmresources.com. We will get back to you as quickly as possible.