PNM Invests $1 Million in Support of New Mexico High School Students' ability to Pursue Electric Trade Programs
PNM's $1 million will fund creating a high school trade program that will equip students with the necessary skills for a successful career in the electrical industry.
Working closely with the International Brotherhood of Electrical Workers (IBEW) Local 611, PNM will partner with High Schools in areas it serves to develop and implement this exciting trade program. New Mexico students will be trained so they can meet the growing demand for skilled professionals in the electrical industry.
The $1 million donation from PNM reflects the company's commitment to investing in the future of New Mexico and ensuring a well-prepared workforce for the evolving electrical industry. By providing students with skills training, PNM aims to foster a skilled workforce that will drive innovation and progress in the state. The targeted timeline for the electric trade programs to start is fall 2024.
Join the team
If you are looking for a rewarding and challenging career that allows you to work outdoors, serve your community, and earn a competitive salary, you might want to consider becoming a PNM Lineman. As a PNM Lineman, you will be responsible for installing, maintaining, and repairing the power lines that deliver electricity to homes and businesses across New Mexico. You will also have the opportunity to learn new skills, advance your career, and join a team of dedicated professionals who are committed to providing safe and reliable service to our customers. To become a PNM Lineman, you will need to complete a training program that includes both classroom and field instruction. You will also need to have a high school diploma or equivalent, a valid driver's license, and the ability to pass a physical fitness test.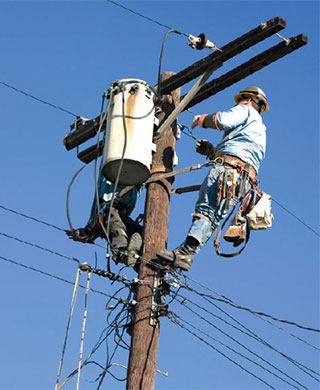 PNM LINEMEN AT WORK