Drive Electric: Get Connected!
Driving towards a clean energy future.
Electric vehicles (EVs) have quickly transformed and become a mainstream driving option for many people across the country. Environmentally aware citizens looking for ways to protect our environment by limiting their carbon footprint are especially interested in EVs due to the environmental benefits of driving electric. We want to make sure you have access to quality resources and tools that will help you make an informed decision about whether an EV is right for you personally or for your business.
Learn more about the benefits of owning an Electric Vehicle (EV), the types of cars that are available, and resources to help you make an informed decision.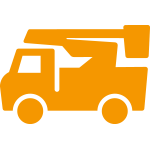 Many businesses and local governments are shifting their fleets to electric vehicles to take advantage of long term cost savings and to participate in environmental protection measures. Learn more about how this might be an option for your business.
Join our PNM EV community!

Do you already own an EV? We would love to have you join our PNM EV Community. Tell us a little about yourself and the type of EV you own and we will keep you posted on upcoming PNM programs for EV owners.