News Release
Dec. 9, 2014
Four Albuquerque Businesses Named "PNM Energy Stars"
Albuquerque: PNM recognized four Albuquerque businesses that have gone above and beyond in by completing projects that save energy and money. The PNM Business Energy Efficiency Stars named are:
City of Albuquerque ¿ large business with the highest energy savings.
Building Interests, Inc. ¿ small business with the highest energy savings.
ARCA ¿ nonprofit with the highest energy savings.
Casas del Rio at UNM ¿ most innovative project.
The City of Albuquerque took a significant step toward energy efficiency by replacing inefficient lighting and installing occupancy sensors in the East Convention Center, saving taxpayers $75,000 annually on the convention center's electric bills. The project also qualified for a rebate of $56,476. The switch to more efficient lighting will save nearly 1 million kilowatt-hours each year.
"As we developed the plan to renovate the Convention Center, we knew we had to be responsible stewards of taxpayer money," said Mayor Richard J. Berry. "Through efficient lighting and occupancy sensors, we have not only saved the taxpayers thousands of dollars, but have also done the right thing by protecting our environment by reducing our annual energy usage by 62.8 percent."
Small businesses and nonprofits got in on the energy savings as well. Building Interests, Inc. also upgraded lighting and took home the award for small business with the highest energy savings. Building Interests, Inc. can expect to shave $16,900 off their annual electricity costs. PNM helped cover the costs of the upgrade through a $20,600 rebate.
ARCA's lighting upgrade earned a $13,400 rebate. Between the rebate and the annual electricity cost savings of $11,300, the project will pay for itself in just over three months.
The University of New Mexico took extra measures to reduce energy use at the Casas del Rio student housing. During construction, UNM installed a state-of-the-art HVAC system. HVAC systems can account for up to 30 percent of energy usage. Not only was the housing unit built with energy efficient HVAC, but also with low-energy use lighting and occupancy controls, earning each building LEED Silver certification. This project makes Casas del Rio one of the greenest student housing options on campus.
"Partnering with our customers to help them save energy and money is an important part of what we do at PNM," said Carlos Lucero, program manager, PNM Business Energy Efficiency. "Albuquerque businesses continue to cash in on the incentives available to and find new ways to reduce energy use and we will continue to support that with rebates and programs."
Since 2009, Albuquerque businesses have cashed in more than $11 million in rebates through PNM programs aimed at helping businesses make energy-efficient upgrades. Those businesses are credited with saving more than 126 million kilowatt-hours of electricity, which is equivalent to removing 12,700 cars from the road and conserving more than 44 million gallons of water.
For more information on the PNM Business Energy Efficiency Program, please visit pnm.com/bizrebates.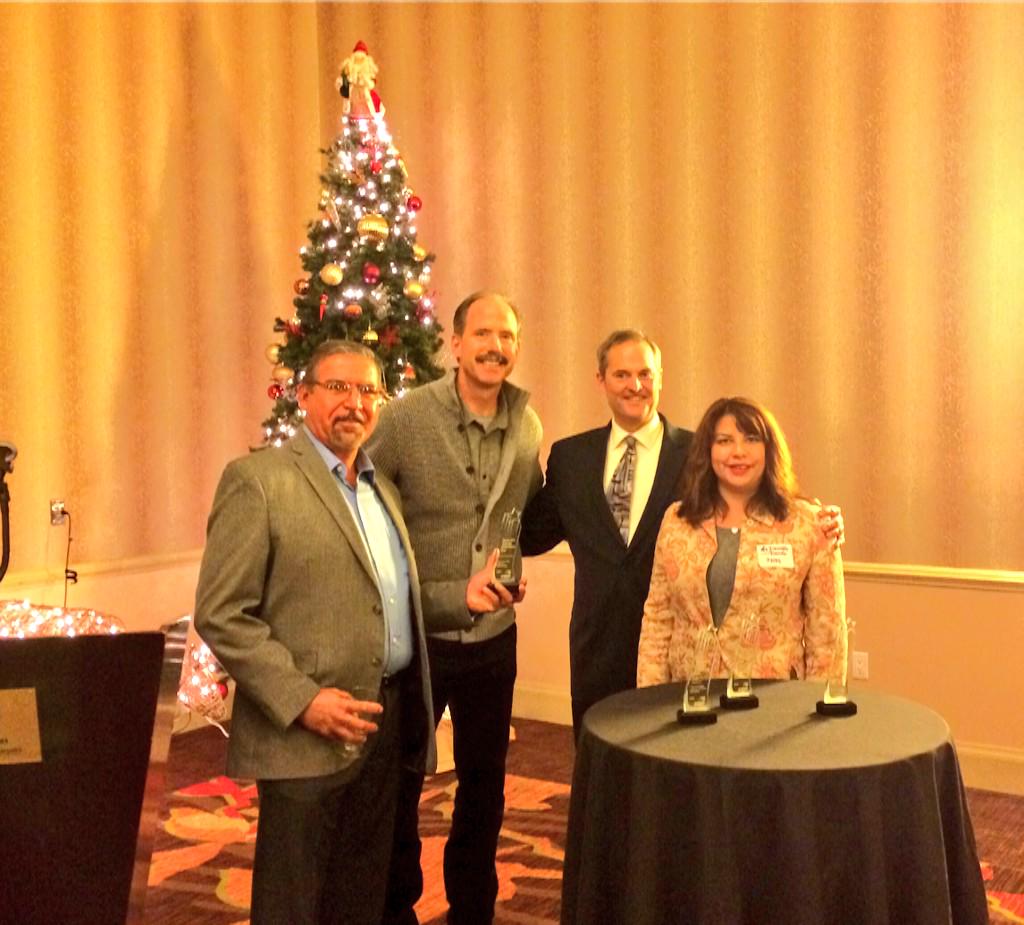 Pictured left to right ¿ Tony Gurule, City of Albuquerque Energy and Sustainability Program Manager;
Mayor Richard J. Berry; Ron Darnell, PNM Senior Vice President of Public Policy;
Danielle Duran, PNM Albuquerque Metro Community Manager
With headquarters in Albuquerque, PNM is the largest electricity provider in New Mexico, serving more than 500,000 customers in dozens of communities across the state. PNM is a subsidiary of PNM Resources, an energy holding company also headquartered in Albuquerque. For more information, visit PNM.com.