Charging Your EV
Most EV drivers can get the electricity they need for their daily commute from a standard home outlet while they are sleeping and many EV drivers brag about the convenience of charging at home. You have options when it comes to managing the costs of keeping your electric vehicle charged.
Charging types are referred to as "levels" and differ in the voltage and speed at which they charge an electric vehicle. When deciding on a charging level, there are some things you will want to consider – for instance, the range of the battery or size of the battery in the vehicle you purchase and the miles you drive on a daily basis.
Level 1: provides 2-5 miles of range per 1 hour of charging through a standard household 120(V) AC outlet and is adequate for most daily commuters.
Level 2: provides 10-20 miles of range per 1 hour of charging through a 240V(residential) or 208V (commercial) outlet.
Level 3: provides 20 to 70 miles of range per 20 minutes of charging. In order to install a level 3 charger you must have a three phase input and in order to use a level 3 charger your EV must have DC fast charging capability.
Types of Connectors
The J1772 allows for level 1 and level 2 charging of plug-in hybrid electric vehicles and all-electric vehicles. The Tesla brand does not have a J1772 connector, but does offer an adapter.
The J1772 Combo is used by Chevrolet and BMW for DC fast charging.
The CHAdeMO is used by Nissan, Mitsubishi, Toyota and Fuji for DC fast charging.
The Tesla Combo is used solely by Tesla vehicles.
If you need additional information on types of connectors contact us at EV@pnm.com or visit the DOE's Energy Efficiency & Renewable Energy website.
Rates
Residential: So how much is charging an EV at my residential home going to increase my bill? Well it really depends on the battery size of the EV and how far you drive it daily.
Example: Say on average you pay a residential rate of $0.1185101/kWh. You charge a Nissan Leaf using a 110V outlet in your garage which charges your EV at a rate of 1.4kW per hour. This would cost you $0.165914 per hour and it would take 17 hours to charge a fully depleted battery. At first glance that may seem like a long time to recharge your battery but on average Albuquerque commuters only drive 20 miles per day. With a range of 150 miles you wouldn't need to charge every day or you could top off daily. The cost to charge a fully depleted battery for the Nissan Leaf, based on the assumptions would be $2.82.
Make sure to check out other PNM programs and tools to help manage your charging costs and lower your bills, including Budget Billing and PNM Home Energy Advisor.
Businesses: Contact us at EV@pnm.com to learn more about EV charging for your business.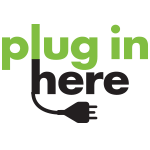 Public Charging Stations
You have many options when it comes to finding a place to plug in your EV. There are many online resources available to help you find a charging station when you're on the go, including: